Education
American University, Washington, D.C. B.A. 1968

Accounting/Comptroller in Student Body




University of Miami, J.D., 1972

Graduated top four of the Class




Deans List 1971
Membership
The Florida Bar 1974




New York Bar Association 1972




Federal District Court  1979




Florida Supreme Court 1979
Miscellaneous Information
Phi Alpha Delta. Member,




Chairman of The Florida Bar Grievance Committee from 1995-1996

Honorable Discharge from Armed forces March 1972
LAWRENCE N. FRESHMAN, ESQ.
(1946-2021)
Practice Areas: Personal Injury;  Trucking Accident and Injuries;  Automobile Accidents and Injuries; Motorcycle Accidents; Cruise Ship Injuries; Brain Injury; Wrongful Death; boat and watercraft injuries; slip and fall accidents
Lawrence N. Freshman was the founder of this practice.  He forcused his whole career on plaintiff's personal injury cases including wrongful death,  brain injury, cruise ship, boat and watercraft injuries and slip and fall with concentration and expertise in trucking accident cases throughout Florida.  With a legal career spanning four decades, Mr. Freshman handled  thousands of personal injury cases in trial, arbitration, mediation and settlements.  He began his legal career in Florida in 1972 and opened his own practice in 1974.
He received his Bachelors of Science Degree from American University in 1968.   He graduated with Juris Doctorate degree in 1971.  He was admitted to the New York Bar Association in 1972;  The Washington, D.C. Bar in 1972; and The Florida Bar in 1974.  He began his practice representing public corporations in New York.  He was involved in thousands of personal injury claims over a thirty-year career, and hundreds of personal injury trials.  His work ethic and dedication to clients lives on in the practice he founded.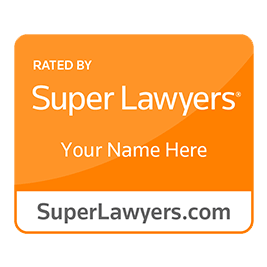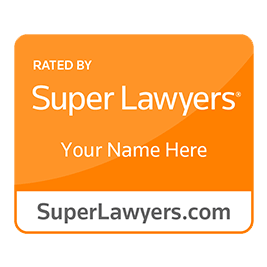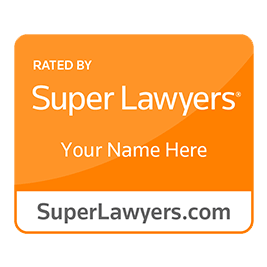 To get started on your journey toward resolution of your potential case, call us for a no-cost consultation. There's no reason to put it off any longer.
Education
University of Miami, U.M. School of Business, 2007 B.B.A. With Double Major in Finance and Legal Studies




University of Miami, J.D., 2011

Graduated Top Third of Class

Recipient of the Priscilla Jewett Schneller Scholarship

Dean's Fellow for Torts

Received the Book Award for International Criminal Law and Coastal Law

Member of Phi Delta Phi
Membership
The Florida Bar 2011
United States District Court of the Southern District of Florida 2011

United States Court of Appeals for the Eleventh Circuit 2011 (inactive)

District Court of Puerto Rico (inactive)
Miscellaneous Information
Annually selected as a Florida Super Lawyers Rising Star from 2015 to the present through nominations by his peers.
Practice Areas: Personal Injury; Products Liability; Trucking Accident and Injuries; Automobile Accidents and Injuries; Motorcycle Accidents; Cruise Ship Injuries; Boating, Yachting, and Watercraft Accidents; Commercial Shipping Injuries under the Jones Act, Unseaworthiness, and Maintenance & Cure; Brain Injury; Wrongful Death; Premise Liability; Negligent Security; Slip and Fall Accidents
Eric C. Morales focuses his practice exclusively in plaintiff's personal injury cases and maritime accidents. With a legal career spanning a decade Mr. Morales brings youth and technical integration into Freshman, Freshman & Morales. Mr. Morales began his career by focusing exclusively on plaintiff's maritime injury cases. After several years he moved to a regional, and then a national defense law firm. In both of those positions he practiced products liability and general liability defense for large clients including Uber, Kmart, Sears, Outback Steakhouse, Knight Transportation, Hard Rock Café, John Crane, Weil-McLain, Stiles, Alliance Construction, Tortuga Music Festival, and Okeechobee Music Festival. His insurance clients included AIG, The Hartford, Iron Shore, Liberty Mutual, Nationwide, Progressive, Travelers, Chubb, Tokio Marine, Zurich, Allianz, Arch, United Fire & Casualty, and multiple underwriting syndicates out of the Lloyds of London amongst others.
In his experience working for both plaintiffs and defendants, Mr. Morales has gained unique knowledge over a broad array of cases that make him as adept at handling a slip and fall as a complex product liability claim with multiple parties. He is also an adept writer having authored numerous appellate briefs in both the state and federal appellate court system.
After forming his own practice in 2020 Mr. Morales quickly partnered with Freshman & Freshman, LLC to form Freshman, Freshman & Morales. With the over 60 years of combined experience the firm has extensive knowledge to bring any personal injury case to a fair and just conclusion through arbitration, mediation, trial or appeal if necessary.
Schedule a Consultation today
Our lawyers serve clients throughout Florida in places including but not limited to Miami, Coral Gables, Miami Gardens, Hialeah, Miami Beach, Pinecrest, North Miami, Boca Raton, North Miami Beach (NMB), Fort Lauderdale, Davie, Hollywood, Miramar, Pembroke Pines, Plantation, Copper City, West Palm Beach, Jupiter, Naples, Fort Myers, Lehigh Acres, Pompano, Miami-Dade County, Broward County, Palm Beach County, Collier County, Lee Country and all of the upper and lower Florida Keys.